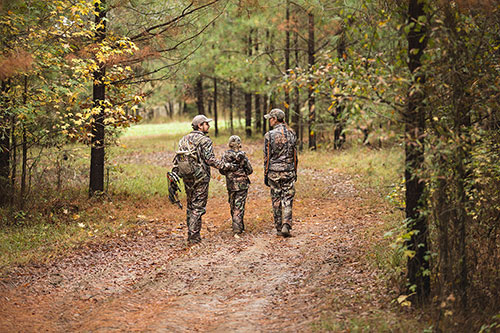 Mossy Oak Properties provides a new and unequaled concept in assisting clients with recreational and investment properties. One of the fastest growing segments in real estate is rural America.
Several factors indicate a climate for amplified interest:
Individuals and institutions are looking for alternative tangible investments as opposed to typical, volatile securities and commodities.
There is an unprecedented level of interest in owning a piece of rural America.
There is a growing desire to acquire hunting and recreational properties to guarantee access for current and future generations.
Many consumers are looking for properties that offer the values and experiences associated with rural America.
FOR THE BUYER
WeIl if you are looking for a sound investment, forty acres with a summer cabin or a prime piece of hunting property, we are prepared to deliver. Our network allows us to search the most desirable properties in an efficient manner. That saves our clients a precious human commodity-"time".
Our office is staffed with seasoned professionals. We know land and our experience allows us to help you make your dream a reality.
FOR THE SELLER
We have access to marketing tools that drive a disproportionate level of consumer demand to our listed properties.
Co-Branding Support
Mossy Oak is one of the most recognizable brands in North America. It is this "outdoor" recognition that attracts both buyers and sellers to our office.
National Brand Support
Through our partnership with Mossy Oak, Mossy Oak Properties delivers more than 3.29 billion consumer impressions a year. Mossy Oak Properties runs extensive social media, search engine, TV, and print advertising to support its network and provide unparalleled exposure.
Corporate Marketing Support
The Mossy Oak Properties marketing team provides assistance to every office that enables us to showcase your property.
Proven Results
In Arkansas, Delta Land Management Co. has completed over $250 million in transactions with over 60,000 acres of property sold.
Network Support & Referrals
Our network of brokers allows us to have contact with the professionals at other Mossy Oak Properties offices who may have a prospect for your property. Our network allows your property to receive exposure well-beyond the confines of a single office.
Websites
ArkansasLandForSale.com
DeltaLandManagement.com
MossyOakProperties.com
Ready to Sell? Contact Us Below