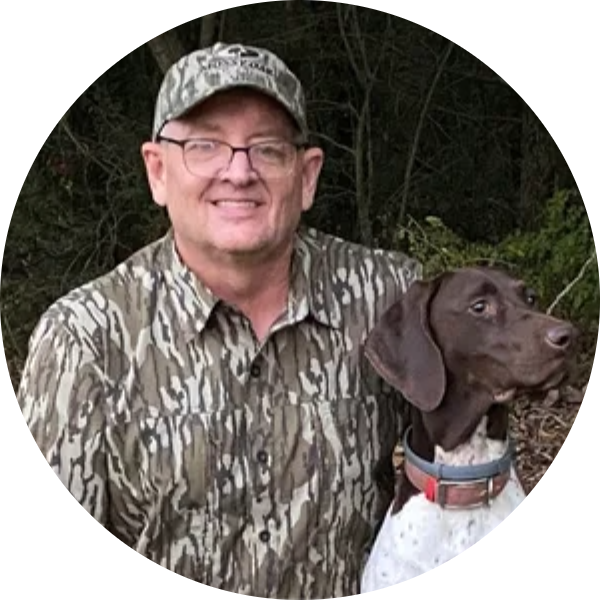 Chuck Long
Agent
Chuck grew up in Northeast Arkansas, spending most of his youth on his family's cotton farm just east of Paragould. He attended Crowley's Ridge College in Paragould and then transferred to Arkansas State University in 1985 with the intention of a degree in accounting, then following in the footsteps of his dad, Charles Long, with a private practice accounting business. After a couple of semesters he changed his major to Wildlife Management and graduated from Arkansas State University in 1989. Upon graduation, Chuck went to work at Kueter's Fish Farm in Paragould and was involved in all facets of the farm that included, seining, checking oxygen and skinning catfish for market. In 1991, he began a career with the Arkansas Game and Fish Commission at the William H. Donham Fish Hatchery in Corning. While there, Chuck found joy in educating the local youth on the outdoors of Arkansas and in 1997 he moved from the hatchery to Regional Education Coordinator, covering the northeast portion of the state for the Arkansas Game and Fish Commission. This position involved providing conservation-based programming to the citizens of Arkansas, from preschool groups to senior citizens. After a very successful career, Chuck retired from AGFC in 2022.
Chuck married Lorie (McIntosh) Long in 1992 and they reside in Marmaduke. They have two girls, Bethany Thomas who lives in Cabot and Hannah Ogles who lives in Paragould. They have a granddaughter, Hallie Thomas. Chuck is an avid outdoorsman and enjoys pursuing game across the Natural State, favoring dove, ducks, walleye and bream, but also likes to travel to hunt and has been fortunate to chase elk, deer, antelope and upland game across several states. When not outdoors, Chuck is very active in his community, church and school. He coaches the local trap shooting team and other sports as needed. He and his wife often travel for mission work and have made several trips to Alaska, Africa and several other locations.
If you would like to talk about hunting and fishing properties or other outdoor opportunities in the Natural State, give Chuck a call at (870)236-0911.