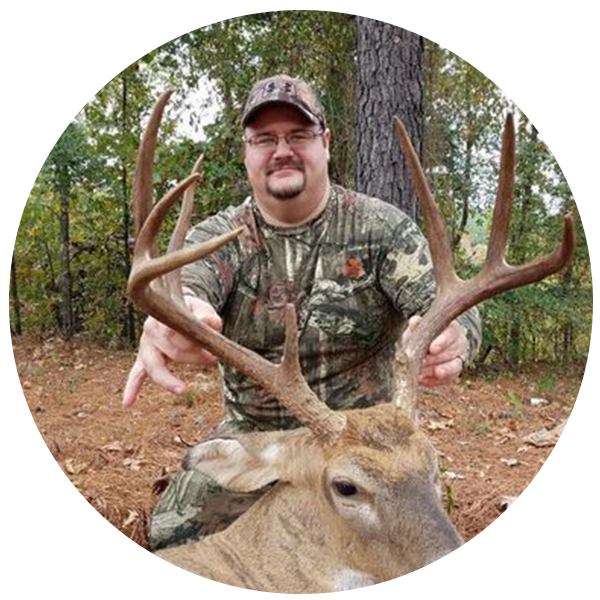 Troy Weatherley
Sales & Marketing
Troy Weatherley is a native of Arkansas, born in North Little Rock and raised in the small, agricultural community of Enola in Northeast Faulkner County. He is a graduate of Mount Vernon-Enola High School and holds an Associate's Degree in Agriculture from Arkansas State University at Beebe as well as a Bachelor's Degree in Agricultural Education, Communication, and Technology from the University of Arkansas in Fayetteville. Growing up on Arkansas waterways and Wildlife Management Areas, Troy has become an avid bowhunter, outdoorsman, and passionate advocate for all things rural and agricultural. He still resides in Enola with his wife, Paula and their two sons, John and Cooper who are all active in the outdoors as well. Since 2009, he has been employed as a high school agricultural instructor and FFA Advisor, helping thousands of youth to learn outdoor, leadership, and trade skills crucial to cultivating success beyond high school. This experience, in tandem with his wealth of outdoor knowledge, have provided Troy with a particularly unique skill set and network extremely suitable for locating and evaluating both hunting properties and revenue-generating agricultural properties. He will work tirelessly in his effort to move your property or locate a piece of property tailor-made for your needs.
Troy's Properties
Beautiful 4.53 Acres Near Greers Ferry Lake Cleburne AR Cleburne Higden Arkansas recreational landlot

35000

4.53

1628807644

1590301964

0

beautiful 4.53 acres near greers ferry lake

recreationalland lot

arkansas

Beautiful 4.53 Acres Near Greers Ferry Lake

Cleburne County, Arkansas

Gorgeous timber lots in Budd Creek Subdivision just seconds from Greers Ferry Lake! The Shortleaf Pines, White Oaks, Red Oaks, and Hickory trees make for an excellent canopy shading a potential building site for a home, getaway cabin, or mobile home. Whitetail Deer and small game are present and it is less than 10 minutes to the boat launch at Shiloh Marina. Look into these lots for a quiet and tranquil spot for your new home or a weekend and summer getaway! 4.53 acre property Higden, AR, Cleburne County squirrel rabbit bird watching road frontage mixed use recreational, development

Van Buren County 10 Acres Van Buren AR Van Buren Alread Arkansas recreational land

45000

10

1629380429

1629264118

0

van buren county 10 acres

recreationalland

arkansas

Van Buren County 10 Acres

Van Buren County, Arkansas

Phenomenal mountain timber lot full of mature trees and opportunity. This predominantly White and Red Oak lot with some Maple and Hickory mixed in below is less than 1/4 mile from municipal utilities and would make an excellent hunting or recreational tract on which to build a cabin or just a weekend getaway. It is a perfect spot to get away and still have some modern conveniences. Deer, Bear, Turkey, and small game are abundant with multiple vantage points to capitalize.